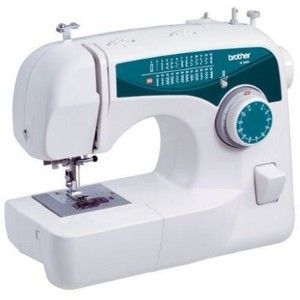 Wow! The end of the year is racing towards us and I've hardly had time to answer the comments and questions from the influx of visitors I've had to the site. I'm trying to carve out some time in the next few days to get to everyone but until then, I've put together this quick list of the most popular sewing machines for Christmas 2011.
This is certainly not very scientific but is based on the activity seen on the posts and sewing machine reviews on this site. Daily traffic is pretty heavy so the rankings are at least a decent, representative sample. In order based on this month's activity, these are the top 10 sewing machines for holiday shoppers:

So far, I've not seen any issues with inventory on any of these models. Last year, the Brother SE400 became very difficult to find throughout December so I tend to keep a close eye on that one but supplies are good.

Because of the amount of time I spend researching these different choices, I'm pretty in tune with the pricing and have been for well over a year. The prices on all of the above models are looking good, too – no unexplained increases at this time. In fact, the price on the Brother SE400 is the lowest it has been in months. There were stretches earlier this year where that machine sold for well over $400 and now it's well below.

If you're looking for a great sewing machine as a present this Christmas, it can be hard to choose. This site contains lots of information to help you narrow down your choices including a comparison wizard you can use to see machines side-by-side: Side by Side Wizard

December gets SO hectic, though, that I'm hoping this list of popular sewing machines based on the activity of other site visitors might help shave some time off of your search.