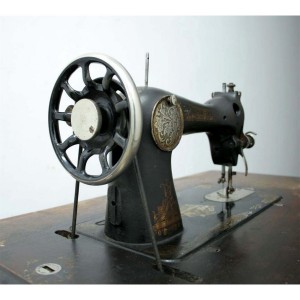 Are you concerned about whether or not there are metal or plastic parts in the sewing machines on your shopping list?  We've all been warned by our mothers, our friends, or our sewing club circle that we should avoid plastic at all costs.
However, it's really not as bad as one might think (she said even though she could envision her mother rolling her eyes and waving to heaven, "Have I taught her NOTHING??!!")
In part, we've been programmed to believe that sewing machines made with plastic instead of metal are significantly inferior.
This is because sewing machines were made from metal for years and years (and years) and lots of those metal machines are still puttering right along.  We know because we learned to sew on them, the mighty machines that belonged to our parents and grandparents.
And if we didn't get the same sort of value from our purchase, then it would seem we'd been ripped off, right? Not really.
"We're getting exponentially better efficiency, automation, and technology out of today's plastic machines than our parents and grandparents did out of their all metal sewing machines."
Understand, too, that for an entry level home sewing machine, you're going to have a hard time avoiding plastic.  Most, if not all, of the outer shells on home sewing machines are made from plastic these days.  It's the interior parts that have more people concerned today than the exterior.
Yes, metal is likely to last longer than plastic but it's not like the life span of plastic is anything to sneeze at, either.  In fact, if plastic didn't last so long in its own right, we wouldn't be in such an uproar over the condition of our landfills or as worried about getting away from using those little plastic grocery bags that supposedly take 500 years to degrade.
Plastic has some benefits over metal, too.  Plastic doesn't rust, is easier to shape during the manufacturing process, weighs less and costs less than metal.  We're not talking about just any plastic here, either.  The plastic used for many sewing machines is the same plastic used to make football helmets.  We're talking plastic meant to hold up to a ton of abuse.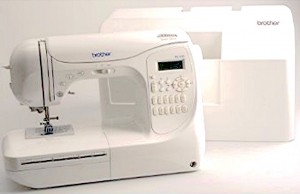 Technology offers immense opportunities for manufacturers in all industries to implement improvements that make their products more user-friendly, more efficient, and more functional.
Can you imagine what a woman from the 19th century would say if she saw someone using a machine that had lights on it? Buttons you push to select from hundreds of different stitches?
That technology comes at a price and so begins the mass production dance.  Consumers have a thing for technology and product enhancements – bigger, better, faster! As more technology is introduced, costs go up.  As costs – and prices – go up, consumers become dissatisfied and manufacturers are pressured to find ways to reduce those costs.  Hello, plastic!
(That kind of makes it sound as if it's our own, darn fault but it's just the way it is!  This is often referred to as "progress"!  🙂 )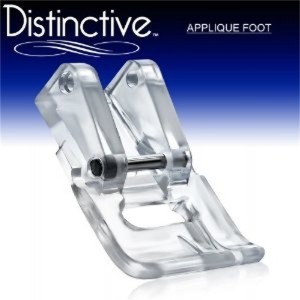 For sewing machines, that plastic has sneaked its way into first one piece of the machine and then another.  Initially, some of the exterior knobs were replaced with plastic.  Then the outer shell began being made from plastic.  Finally, in some cases, some interior parts have been converted to plastic.
So that plastic is partly to thank for our being able to get some pretty amazing functionality out of our sewing machines for relatively little money.
Yes – I said relatively little money and here's why.  My father paid about $250 for my mother's 1973 Viking sewing machine when it was new.  (He actually paid $305.75 including tax and a sewing machine cabinet – I've deducted the tax and $50 for the cabinet.)  Normally, because of inflation, you couldn't possibly buy an equivalent product in 2010 and pay the same as you paid in 1973.  In fact, using an inflation calculator that $250 sewing machine in 1973 would cost $1229.23 in today's dollars.  Eek!
That being the case, we should be jumping for joy that we can buy a sewing machine like the Brother CS6000i (you can see I'm a fan of that one here) with 2 times as many stitches, an automatic needle threader, an extra wide extension table and 8 presser feet for less than $200. Not $1229.23.
What we really want to know is whether or not a sewing machine with plastic parts is going to last.  Our parents got 20, 30, 40 or more years out of their machines.  What if we only get 5?  What will I do if my new Janome 7330 (which I proudly display here) dies in 5 years?  The accountant in me says "well, that $350 I spent spread over 5 years equates to $5.80 per month".  Frankly, that's less than I spend at Starbucks in a week without batting an eye.  (If I wanted to save money that's where I would look first! Bat, bat, bat!)
Even a $1000 sewing machine that lasts only 10 years will have cost only $8.33 a month.
I'm aware of the value of a dollar and I love saving money, too, but I also know I have monthly expenses that are much more detrimental to my wallet than this.
I hate to say sewing machines have become as disposable as home computers and laptops but I think that may be the case. It's just that the tradition and history of sturdy, metal sewing machines has a solid hold on us…a very tight grip on the memories we have of learning to sew at our mother's knee.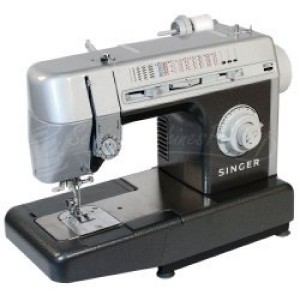 Singer has tried to recapture some of the glory they knew when they were still producing all metal sewing machines by releasing their Heavy Duty line, moderately priced sewing machines, such as the SINGER CG590.  Even those machines are not 100% metal – the outside was simply designed and colored to give the impression of metal.
There are still a few all metal sewing machines on the market, like the Sailrite LS-1 All Metal Walking Foot Machine (advertised as "portable" at 63 pounds…). These are made as complete powerhouse sewing machines. They can handle commercial jobs, as many as 10 layers of fabric and they sew faster than regular home sewing machines. If you make tents or uniforms, this might be the machine for you.
I just needed a great craft sewing machine. Something I could use to make kid costumes, pillows, curtains and quilts. Maybe even learn to make some of my own clothes. Most certainly something I could use to mend and alter my family's clothes.
Even if my sewing machine were to last 40 years or more, the odds are good that I'd replace it before that anyway.  Think of the advances that are likely to show up in just the next few years.  I'm always fascinated with my cell phones, too, when they're new but just a few months later all it takes is one good ad from Verizon and I want the next best thing.  Sure, I want to get to know my sewing machine, bond with it and make beautiful fabric projects together but if I get a good 5 years out of my sewing machine I'll have been very satisfied with my decision.
So what is important to know about the metal or plastic parts used in a new sewing machine before you buy?  Let's go over the good, the bad, and the buggy.
The outer shell or body of nearly all sewing machines today is plastic.  If you're looking for a beginner sewing machine, it is going to be plastic – sturdy plastic, but plastic.
Some presser feet are now plastic.  They work just fine but they're so light they seem almost like toys.
Some needle holders, clamps, and bobbin compartments are now plastic.
There are a lot of plastic bobbins out there, too.  This isn't all that bad as a pack of 10 can cost less than $5.
Some internal parts may be plastic but you'll have a hard time finding out.  This information is not disclosed in product descriptions or manuals.  The challenge is that unlike the Singers of 40 years ago that are still around to attest to their longevity, there are no 40 year old machines with the plastic parts of today with which we might gather the same proof that these machines can last as long.  Only time will tell.
What does that mean for those of you still shopping for your new sewing machine?
In a nutshell, it means that if it is important to you that you get 10 or more years out of your sewing machine and you want to avoid machines with internal plastic parts, it's going to take you some extra homework to find out if that machine you're looking at might have some plastic inside.  (One way to find out is to shop around online for parts for a machine on your list BEFORE you buy. Look at the images to see if replacement parts are plastic or metal. You'll also get a feel for how easy or difficult it might be to get replacement parts.)
If, instead, you are like me and are open to replacing the machine 5 or more years down the road, then it might mean you can stop worrying so much about plastic vs. metal. Focus on functionality and performance as gauged by the reviews of others users, find the machine that does what you want it to do and get sewing!