Reviews of the Brother CS6000i are incredibly favorable but a new model is on board, the CP6500, and while they don't look anything alike, you have to compare them. Why? Because while they might look very different on the outside, they're exactly alike on the inside.
There are a few differences, though. They've been priced differently and there are some package deals that make it necessary to lay them out side by side in order to know which deal is best for you.
Here's how they stack up:

Brother CS6000i vs Brother CP6500
Compare the Brother CS6000i to the CP6500 sewing machine. See how the stitches and features stack up in a side by side comparison.
| Feature | Brother CS6000i | Brother CP6500 |
| --- | --- | --- |
| | | |
| # of Built in Stitches | 60 | 60 |
| # of Included Presser Feet | 9 | 7 |
| Bobbin Style | Quick-Set, Drop-in Bobbin | Quick-Set, Drop-in Bobbin |
| Drop Feed Dog Lever | Yes | Yes |
| Feed Dog | 6 piece | 6 piece |
| Auto Declutch Bobbin | Yes | Yes |
| Tension Dial | Yes | Yes |
| Automatic Needle Threader | Yes | Yes |
| Computerized Controls | Yes | Yes |
| Start/Stop Button | Yes | Yes |
| Reverse Button | Yes | Yes |
| Needle Up/Down Button | Yes | Yes |
| Programmable Needle Up/Down | Yes | Yes |
| Speed Control Slider | Yes | Yes |
| Speed | 850 stitches per minute | 850 stitches per minute |
| Maximum Stitch Width | 7mm | 7mm |
| Maximum Stitch Length | 7mm | 7mm |
| Extra Wide Extension Table Included | Yes | No |
| Quilting Guide Included | Yes | No |
| Walking Foot Included | Yes | No |
| Quilting Foot Included | Yes | No |
| Best Price | | |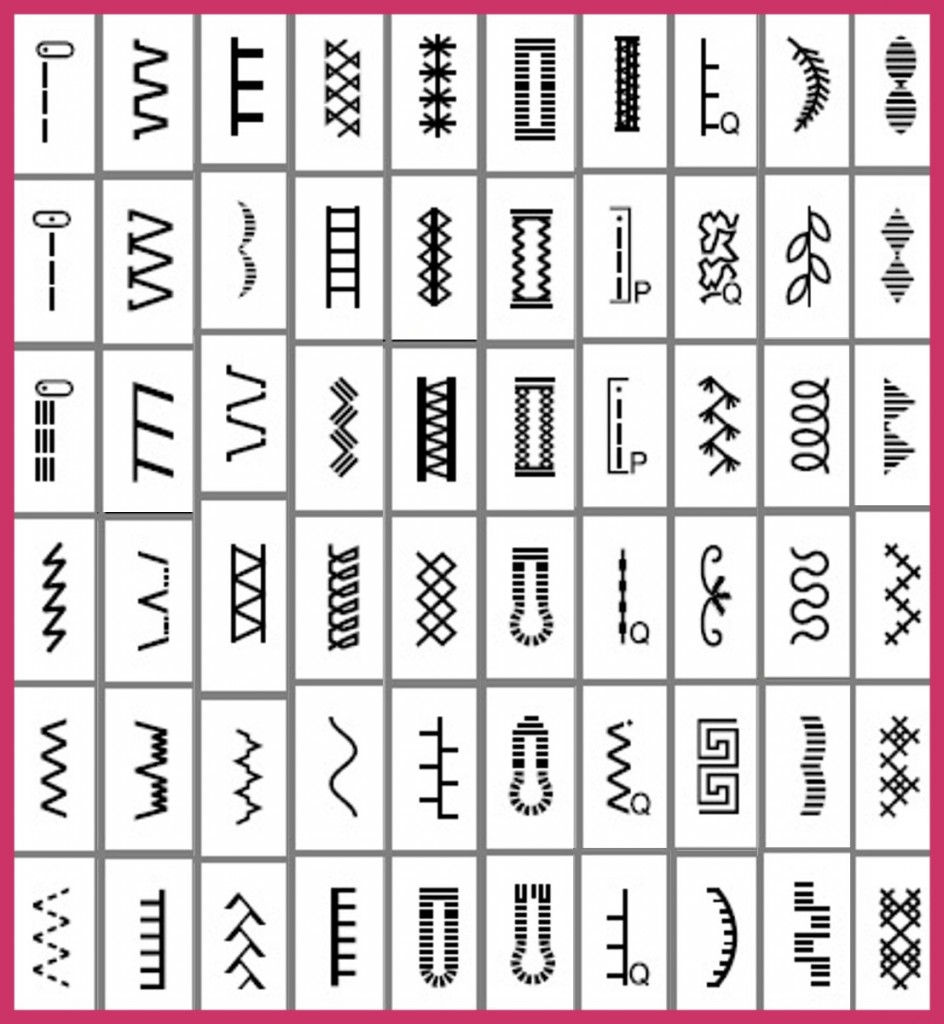 Both machines have the same 60 built in stitches.
There are straight, stretch, and zigzag stitches, a selection of quilting stitches, decorative stitches, and seven styles of 1-step, auto-sizing buttonholes.
One of the quilting stitches is called a stippling stitch. It's used to do a sort of "crazy quilting" design where you move the fabric around free form under the needle. As a result you can run your quilt lines in swirls, lines, or your own shapes to customize your quilts.
You can do applique, attach piping and embellish your projects with criss cross stitches, satin stitches, or scrolls.
One layout change makes things more efficient.
It gets a little confusing when a sewing machine manufacturer puts a new face on an old machine. I mean, it's fine – it's the same as me coloring my hair because I think it makes me look younger, more vibrant (it doesn't but shhhhh!). Where this gets disconcerting, though, is when those two machines have different prices. You start to wonder – is there something else that's different about these two seemingly similar machines that I'm not seeing?
Certainly they look different but the way in which you operate the sewing machine is the same. The external changes appear mostly to be for show except for one thing. The fact that the stitch reference guide – the pictures and stitch numbers printed on the machine – is now ABOVE the LCD screen on the CP6500 instead of below it like on the CS6000i appears to be an efficient change. I have a machine where the reference guide is below the screen and invariably, when I'm trying to enter a stitch pattern number, my arm is in the way of my being able to see the pattern number while also working the selection buttons. This issue is eliminated with the CP6500.
So, why does the CP6500 cost about $40 less than the CS6000i?
The only difference between buying one or the other is the accessories that come with the machine. The CS6000i comes with an extra wide extension table, a quilting foot, a walking foot, and a quilting guide and the CP6500 does not.
On the other hand, you can find a package deal at Walmart that combines the CP6500 and a well-rated sewing machine table for a discounted price.
For detailed reviews of these machines, follow these links: Brother CS6000i or Brother CP6500.