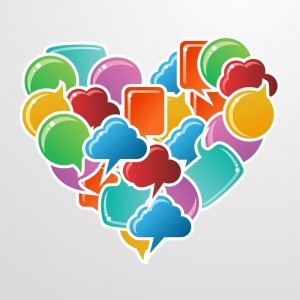 For me, a website grows like a child. It starts out as a tiny thing with wiggly arms and chubby, little legs. Slowly, it learns to crawl and walk and eventually it's a teenager popping earphones in their ears and only pretending to listen to you. (Guess who has two teenagers and an 8 year old who thinks he's a teen?)
Of course, if this site were really a child, we'd all be in trouble because there are times where I've not been able to focus on it as I'd like. However, it's never far from my mind and I check in every day.
The site has just celebrated its 2nd birthday but in internet years that puts me at the teenager stage so I figure it's time to get social. I've created a Facebook Fan Page here: ErinSews on Facebook
No, I don't exactly know what I'm going to do with it yet but I have someone working on a nice header image for me so the page will look a little more friendly in the next week or so.
Now, of course, I'm reading up on exactly what one can do with such a page. Hopefully, it's a place where I can share short news bits, images, and connect with the site visitors in a method so popular to many today. It might even be a great place for me to track the future sewing machines reviews I want to write or a place where others can request a particular machine be covered.
So, while you're out and about browsing the web and if you have some time, stop by the new page and say hi. I'd love to hear from you!
Sincerely,
Erin