A lot of people think otherwise, but Singer Sewing Company is still a US based operation. They have changed hands but are not, as some people have promoted online, owned by a Chinese or Japanese company.
Now, if they were, it wouldn't necessarily be a bad thing – those countries have quite the reputation for quality. The Singer brand, though, has suffered in the recent past and some have pinned it on the misunderstanding of Singer's management structure and location.
In the late 1990s, Singer ran into financial problems when the industry dipped in Europe and Asia. They were able to reorganize under a Chapter 11 bankruptcy filing and shortly thereafter a new company president was assigned to manage operations.
Several years ago, Singer was acquired by a private equity firm, Kohlberg & Co, LLC, with offices in New York and California. In 2006, Kohlberg further acquired the Husqvarna Viking and Pfaff sewing machine brands and now manages all three jointly under the parent name of SVP Worldwide (Singer, Viking and Pfaff – make sense?). Singer's headquarters remain in Tennessee.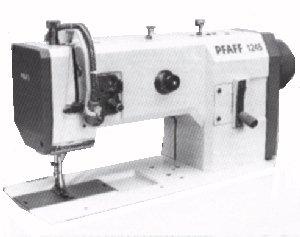 The combination of three of the most well known brands in the sewing machine industry allowed the parent company to provide products across all price points. Singer is famous for sturdy sewing machines for beginners and excellent research and design while Pfaff and Husqvarna Viking cater to experienced seamstresses and the industrial segment. Some of these sewing machines run in the thousands of dollars, specialize in detailed embroidery or quilting work, and are often computerized.
Manufacturing of the machines may be another story. A single or double letter code in the serial number of any Singer machine will tell you its specific plant location and these manufacturing plants are spread across the world. In January 2010, however, SVP did announce a shift of manufacturing from its Sweden plant to a Chinese manufacturing location that they'd been using for years. How this will affect Singer machines is hard to determine.
The Singer Sewing Company vision, though, remains intact. It would be ludicrous for them not to leverage their long-standing name and brand recognition and they strive to be known as a leader in building quality sewing machines for beginners and the more advanced enthusiast. Sure, some of their designs the past 10 years have failed to live up to customer expectations but perhaps that has as much to do with their legacy for setting – and delivering against – inordinately high expectations since inception. As long as they continue to push forward, research and design new features and functionality and learn from their mistakes, they'll continue to have a spot in the hearts of Americans for generations to come.