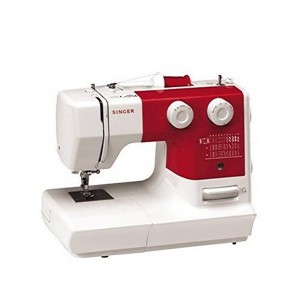 The appeal of the Singer 1748 sewing machine lies in its red accents and in the included set of stretch stitches.
The use of red on the front face of the machine is attractive, eye-catching, and popular with consumers.
This sewing machine also has adjustable presser foot pressure which is helpful when working with different fabric thicknesses and can be hard to find on sewing machines under $200.

Table of Contents
(Click Ahead!)
Stitch Count / Presser Feet / Functionality / Accessories / Customer Reviews / Pros, Cons & Manual
REVIEW SUMMARY
MODEL: Singer 1748 Sewing Machine
REVIEWED BY: Erin
RATING: 3.0


LAST UPDATED: April 9, 2015

COMPARE PRICES
Amazon
That being said, there are a few drawbacks, too. Whether or not this sewing machine is a match for you will depend on the kind of sewing you want to do.
The Stitches
(Back to Top)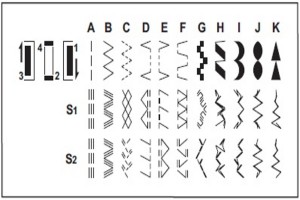 There are 32 built in stitches that cover different types of fabric and different types of sewing but the bulk are a unique set of decorative stretch and overedge stitches that make for extra strong seams. These stitches can be used for appliqué, quilting, stippling, and certainly for garment construction.
If you intend on working with lots of stretchy fabrics like stretch satin, jersey, stretch knits, metallic stretch fabrics, or similar types of materials, this set of stitches offers nice options for finishing your seams with overcasting, serger-like stitches.
A stitch reference guide is printed on the front of the machine so you can quickly find the pattern you want and a dial on the side is used to scroll through those available patterns. The selected stitch pattern appears in a small window on the front of the machine. Two dials on the front control stitch width and stitch length – both of which are adjustable to 5mm.
This set of stitches includes a four-step, bartack style buttonhole. Not as quick as a one-step, but still very functional and easy enough for beginners to use.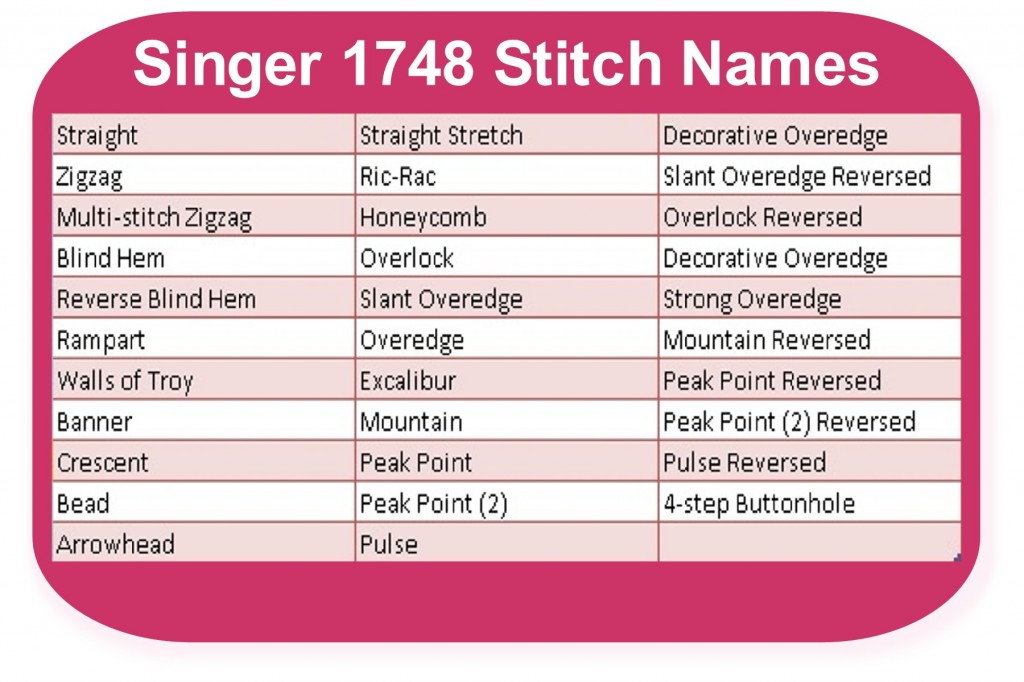 Included Presser Feet
(Back to Top)
This sewing machine comes with four snap-on style, low shank presser feet:
All Purpose Foot
Zipper Foot
Buttonhole Foot
Button Sewing Foot
The button sewing foot can be used to attach two and four hole buttons by completing first one set of two holes and then the other set.
The presser foot lever has 3 height settings including the normal down position used during sewing, the up position used to insert or remove fabric, and an extra high up for inserting and removing thicker fabrics.
Presser foot pressure is adjustable although in a rather unusual manner. On the top of the machine is a screw setting for the presser foot pressure. Using a coin, you can loosen or tighten the presser foot pressure with a turn or two of that screw. (So says the instruction manual – I'm not making that up. I've not yet come across a new sewing machine that uses this method but at least they included the functionality while other machines in this price range don't always have this feature at all.)
Not a Lot of Automation in the Features
(Back to Top)
There isn't a ton of extra automation built into this sewing machine. I don't think that was what Singer was after when they designed this model, anyway. I think the benefits here have more to do with those looking for a sturdy machine with basic functionality and a set of stitches best used for certain types of sewing while also being reasonably priced.
There are, however, a few very useful features:
Automatic needle threader
Adjustable top thread tension
Flatbed removes for free-arm sewing
Reverse lever on the front of the machine
Built in, manual thread cutter at the back of the needle arm
Work light
The bobbin winder is not automatic and you do have to draw up the bottom threads yourself to start sewing. The bobbin is also front-loading, not top-loading, which some people find more difficult to work with – while others seem to prefer. If you're a beginner, a top-loading bobbin system – particularly one that is automatic (referred to by different brands as either Drop-In or Quick Set) – might be less frustrating.
Dimensions: L 15" x W 12" x D 8"
Weight: 17.2 Pounds
Includes These Accessories
(Back to Top)
Accessories can be stored inside the flat bed attachment:
L-screwdriver
Seam Ripper/Brush
Oil Bottle
5 Pack of needles
3 bobbins
Seam Guide (also known as a quilting guide)
Darning plate
Spool holder
Second spool pin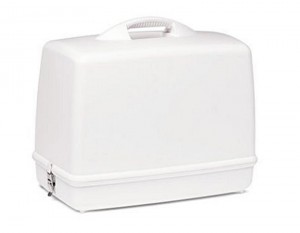 The Singer 611 Universal sewing machine case fits the Singer 7467 but must be purchased separately.
Not Big with Consumers
While easy to use, this machine is very basic and doesn't offer as many features and stitches as some competing models in the same price range. I think that's why this one isn't an overly popular choice. It performs well but there are only a limited number of user reviews online and that usually indicates that buyers are leaning towards those other options.
You can read (a little) more here: User Ratings
Average Rating: 3.0
Pros, Cons & Manual

Pros: Adjustable pressure foot pressure, automatic needle threader, stretch stitch variety, horizontal thread delivery.

Cons: Front-loading bobbin. No drop feed dog functionality. Instructions say a darning foot should be attached for darning and although a darning plate is included, the darning foot is not and must be purchased separately.

Manual available online here: Manual
Manufacturer's Warranty: As of this date,the warranty in the US is 25 year limited on the machine head, limited 5 year warranty on motors, light, assembly, wiring, switches, speed control and electronic components, and a limited 1 year warranty on adjustments, belts, rings, bulbs, and attachments. As is standard with most warranties, the warranty may be void if certain requirements are not followed.
For current pricing information, follow this link:
COMPARE PRICES
Amazon
Features Summary Review: